Recently, as I'm sure many of you have seen, I moved my life and brand from Aotearoa, New Zealand to Oahu, Hawai'i. During this time, I've been putting a lot of thought into who and what AJK is. Social media is a powerful tool to share what I create and some behind the scenes. However, topics surrounding my values and thoughts on fashion, ethics, production and lifestyle often feel too long and complex to fit into an instagram post. Here's a short piece I've written on what being a slow fashion brand means to me.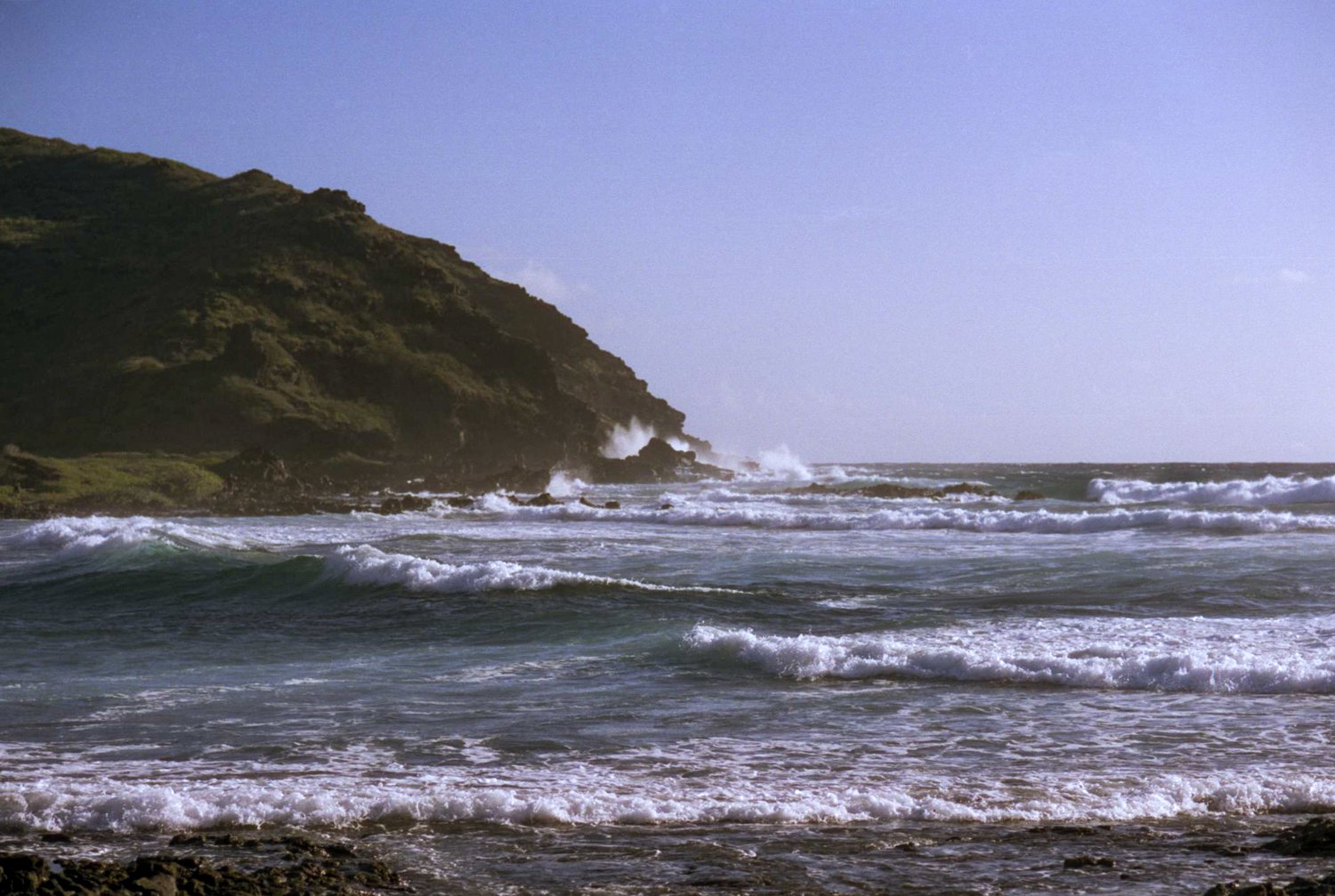 Slow fashion, put simply, is the opposite of fast fashion. When I started sewing and creating pieces for friends, I was hesitant to 'grow' my brand because I couldn't picture myself entering an industry based on human exploitation and environmental degradation (yuck). Seeing other small, slow fashion brands showed me that I could do what I love in a way that takes people and environment into consideration, and that's when I really started to create and grow a brand that I felt good about and that aligned with my values. Slow fashion values can vary between different brands, but the basis is manufacturing with respect to people and the environment. Here are some of the values that are important to AJK as a slow fashion brand.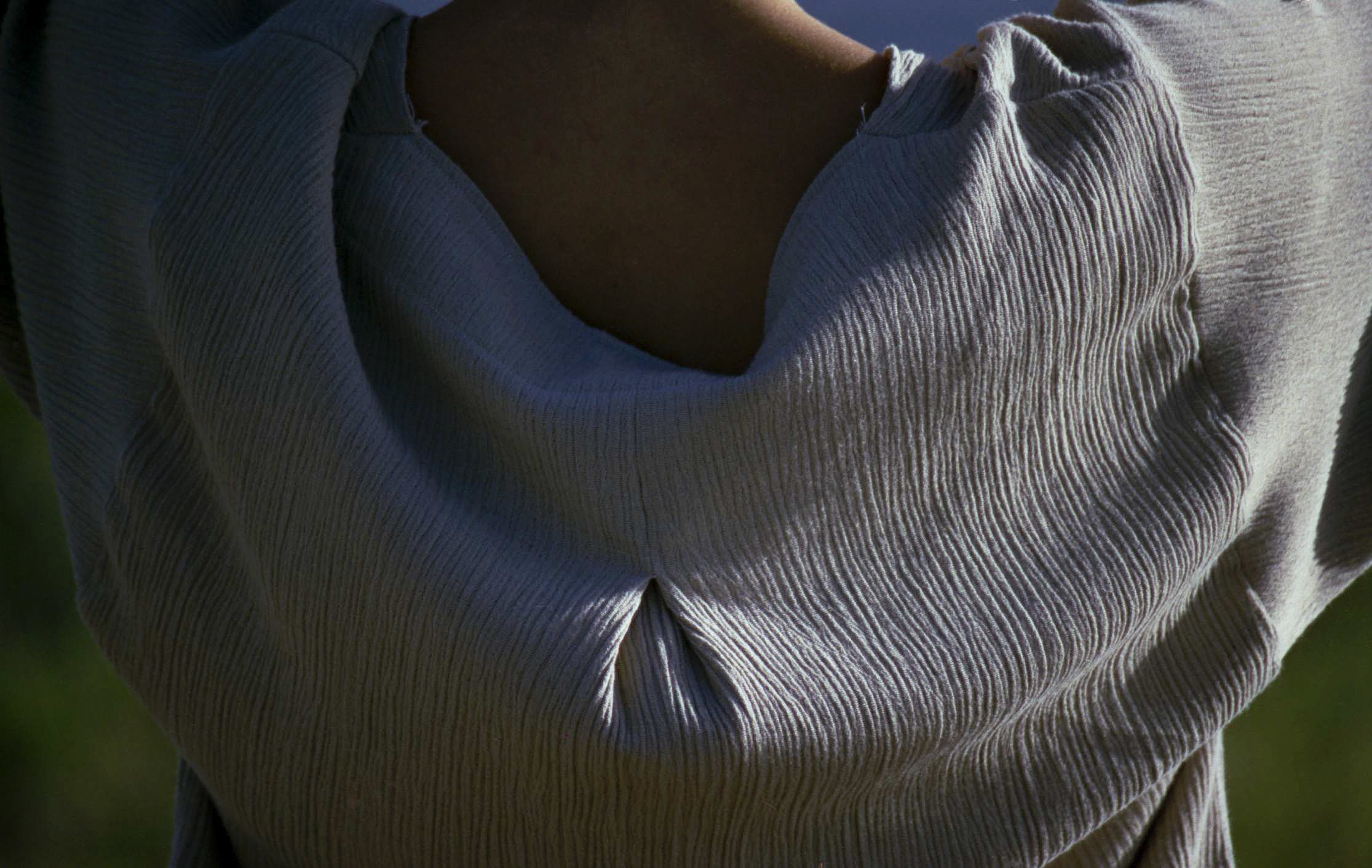 Prioritizing materials that are sourced ethically, are as natural as possible and have a low impact on the environment. When I first designed a bikini, I originally wanted to use recycled fibres. However, at the time AJK was too small to afford the minimum quantities suppliers would sell. After a lot of research and some luck, I found a supplier of designer off-cuts. These leftover rolls of swimwear fabric were originally designed and made in Italy during the early 2000s. This way, I could create a swimwear line without adding to future textile waste, all while using fabric from one of the highest quality fabric manufacturers & designers in the world. Nowadays, AJK has a combination of dead stock, vintage, recycled fabrics, as well as fabrics from natural fibers (hemp & linen). Slow fashion is about choosing the right materials from the beginning, looking at where they've come from and innovating where you need to.
Reducing waste through a small batch production and made-to-order model. In the U.S. alone, clothing manufacturers discard around 13million tonnes of unsold clothing each year. This is unnecessary and gross. Small batch production means we're only making what is needed and keeping waste to a minimum. Our made-to-order pieces take a little bit of patience, but it's worth it to know you're ordering something made especially for you. Slow fashion encourages conscious, thoughtful consumption. We want you to know where and how each piece is made so that you can appreciate the process as much as the item itself. Choose well and make it last.
Offering custom sizing and adjustments to be more inclusive, accessible and comfortable to all people. This is important to me, and is one of the reasons I love operating with the slow fashion model. By slowing things down, we have time to listen and discuss with individual people what they need. Local, in-studio production means AJK can be especially inclusive where many fast fashion brands choose not to be. Sometimes, a slight alteration can make a huge difference to the fit and comfort of a garment, so if this is something you'd like please get in touch!
Fashion is a very personal, individualized thing. The guidelines that slow fashion brands choose to follow can differ from brand to brand, just as consumers follow different guidelines for how they choose to shop. I see a lot of pressure on smaller brands and consumers alike to be 'perfect' in their ethical or sustainable fashion journey. I'm a strong believer that this pressure should be directed towards corporations and structures who are having a much larger negative impact on the industry (and environment) instead. In the slow fashion community, we're all doing our best with what we have at hand. I hope with AJK to help create a community that is welcoming, inclusive and educated on how fashion and creativity can make a positive impact overall.
Photos by Brenden Donahue